What our clients say
Buddy4Study helped us in two major ways – reaching the right (needy) target group and simplifying our entire application and interview process. Your team was on call 24/7 for our program and any changes or requirements needed by us, were addressed immediately. The logistical changes made by Buddy4Study helped us to expand this program from five states to PAN India. Buddy4Study has also helped us to develop our plan to increase our impact over the next two years. Buddy4Study organization has been extremely professional and it has been a pleasure to work with your team. I'm happy that we have now signed a two-year contract with your organization and I'm sure this partnership will continue in the future as well.
Shruti
CSR, L'Oréal India Foundation
From creating awareness to getting scholarships to monitoring and tracking the progress of the scholars, Buddy4Study effectively manages the entire spectrum of scholarships through their unique model and creative use of technology.
VG Krishnan
Founder, Shikshadaan
We, at UCC, have been very impressed with SaaS model of focusing on scholarships for well-deserving students. UCC is delighted to be partnering with you as we are seeing a good cohort of meritorious students coming our way.
Minakshi Batra
Director-India (UCC)
Benefits
End-to-end scholarship management
Launch a new scholarship or manage a legacy scholarship with end-to-end support
Scholar tracking service
Track the performance of scholars after they get a scholarship
Pan-India outreach
Reach out to deserving and needy students across India
Awards
Recognised for 'Creating Social Impact through Access to Education'- World CSR Congress: CSR Leadership Awards 2019

Best CSR Impact Award 2019- UBS Forums Corporate Social Responsibility Awards

Innovators Race Top 50 2017 finalists

Winner of Best CSR Project Award by IndiaCSR

Awards of Appreciation by IndiaCSR presented in National Summit on Best Practices in CSR

Incubated at IIM Calcutta through a rigorous selection out of 900 applicants

Chosen among top 50 Most Innovative IT Product Companies of 2015 as per NASSCOM Emerge 50 Awards

Recognized by Indian Institute of Management, Rohtak at 2nd Internet Start-up Summit – October

Top 10 Social Enterprise of 2015 among India's 100 leading Social Entrepreneurs as per Action for India Forum
Scholarship ecosystem
85,000+
Scholars
INR 95 Cr
Worth of Scholarships Disbursed
40,59,649+
Students Registered
I got to know about L'Oréal scholarship from Buddy4Study,
and it is a great platform. The process is simple. Every
student should connect to Buddy4Study and get the
scholarship benefits.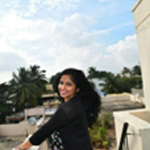 Madhulika
Telecommunication Engineering
Buddy4Study's SMS and Email alerts helped me understand the various phases of scholarship process. Thank you,Buddy4Study for supporting me in my tough times.
Sravya Borra
BE in Electronics and Communication Engineering
Buddy4Study is efficiently managing the scholarship alerts service. Email updates were the best. I came to know about
each and every step of the scholarship scheme on time.
Anchal Jaiswal
Electronics Engineering
3,95,000+
Followers
19,000+
Followers
200+
Print and radio
Partners
11,000+
Institute and NGO
Partners